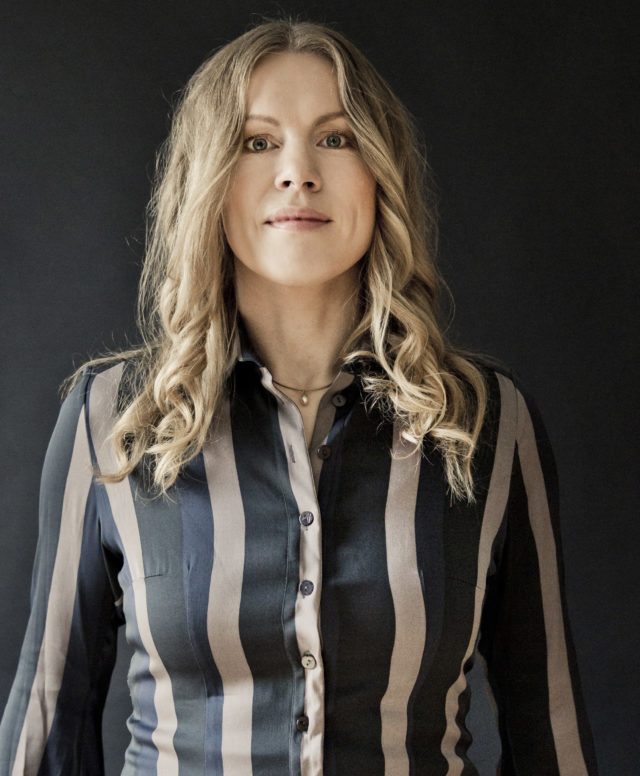 Join ManageMagazine today and let's make a difference that matters
My name is Dr. Vibeke Vad Baunsgaard and as the Founder and CEO of ManageMagazine, I warmly welcome you to our 'home'.
ManageMagazine facilitates exceptional leaders and managers to create healthy and inspirational organizations full of inspired people. Our focus is on leadership and management as situated within organizations and in the context of our global community.
From Expert to Reader
ManageMagazine gives you something extremely rare: we offer you valuable knowledge, actionable advice and ground breaking education STRAIGHT from experts. Yes, that's right – no intermediary writers.
Being a researcher myself, I see so much knowledge that can improve decision making and increase organizational successes, yet it never reaches you the practitioner. This is knowledge that can save many people lots of time, energy and money.
The proudest moment in my research career was a mail from a business owner in South America, who expressed his gratitude for finding great use of this particular research. I regret to say though that these letters are rare therein research is more likely to reach other researchers than practitioners in need of it.
I clearly remember how I, as a young scholar, who had just published my first research article, hopefully asked my senior co-author: "will people write to us"? His words were well chosen  to let me down easy.
What I didn't then fully understand was how difficult, expensive and time consuming it is for owners, leaders and managers to accomplish actionable knowledge. Nor did I fully grasp how little time researchers are allocated for the distribution of knowledge.
Today, the gap between research/expertise and practice is crystal clear. Hence, with ManageMagazine I will work to connect this great pool of outstanding knowledge with you, the practitioners, who need it.
I am thankful for the full support of awarded professors and top business leaders worldwide, who support ManageMagazine as members of our Advisory Board while ensuring you quality in knowledge. Taking a broader view of organizations, there are many places to put it to use:
Too many go to work every day feeling unmotivated or disengaged from their work environment
A majority of people (87 percent) are going to work each day feeling unmotivated and disconnected to their organization, and much of the reason points to a lack of good leadership and management practices (Gallup 2016).
From a social welfare point of view, this is disastrous in terms of lost potential revenue, stress and illnesses. Moreover, from an organizational and a personal point of view it is also extremely unfortunate as healthy organizations have happier people and therefore perform better. Consequently, healthy organizations are recognized as having a huge unleashed competitive advantage – good for both people and bottom lines. In the end, much of our lives are spent working.
We, at ManageMagazine, are dedicated to giving you the tools, knowledge and inspiration that you need to make your career and organization an even greater success than it is today.
We are excited to present to you a palette of valuables
As a member of the ManageMagazine community, you'll become part of our diverse network of organizational practitioners and scholars from around the world.
We encourage collaboration and co-creation across professions, yet the choice of being active or passive is only yours to take.
Despite being very affordable, we are only interested in you as a member if you feel ManageMagazine is right for you. You can try ManageMagazine for three months for free, and you don't need a creditcard to sign up.
Our mission is to give you the knowledge you need for you and your organization to be successful, so please don't hesitate to contact me about your wishes.
As a member of the ManageMagazine community we give you new expert knowledge every week of the year.
Here's how we've set ManageMagazine up for you:
Home Hub
The Home Hub (front page) is the 'town square' and offers you a convenient overview of all of the recent posts and articles published on the site. Hence, as a regular reader, all new knowledge can be found here.
Article Bank
Our articles are designed to meet your busy time schedule. They are mostly brief, to-the-point, without losing quality content, and fairly easy to read. That being said: we are not a light-weight mag offering you three bullet points with promises of lasting chance. The quality of knowledge in our articles is outstanding and a great source for those of you who are ready for gaining new knowledge.
Our articles provide you tips, tools, and guidelines for knowledge implementation, fresh 

inspiration and 'food for thought'. Some articles will take longer to read. We call them LonG ReaD articles and they will be marked by the blue icon on the left. LonG ReaDs typically contain more complex content than other articles.
MM Academy
In the MM Academy we are working to build an extraordinary video and text archive of educational knowledge for you. As a result, the MM Academy will hold material that you will want to share with your colleagues and present at brunches or go-home meetings for inspiration and educational purposes. We also look forward to invite you to expert webinars and conferences.
BlogTALK
BlogTALK surprises with 'new' views and opinions, blows the dust of traditionally held views and provides 'lighter' advice, tips, tools and guidelines. We also want to point out unusual happenings to you. There are basically no rules for its content and as a result, authors need no documented expertise to share their views here.